PREMIUM AUSTRALIAN NUTS
At Carboor Farms, we're nuts about nuts. Our premium hazelnuts are grown in the High Country of Victoria and sourced from our partner growers around Australia.
EXPERIENCED GROWER
Proud to be experienced leaders in the Australian hazelnut industry with deep understanding of the challenges involved in producing high-quality products.
MODERN PROCESSING EQUIPMENT
When it comes to production, efficiency and scalability are key. We've invested in commercial hazelnut equipment that allows us to easily handle large orders.
WIDE RANGE OF PRODUCTS
We're proud to offer more than just hazelnuts. Our product range includes a wide variety of premium nut-based products to suit every taste and need.
At Carboor Farms, we pride ourselves in being Australia's premier small batch nut packer, offering the freshest and highest quality nuts, nut butters and nut oils, hand-packed to perfection.
We strive for optimal nut quality and freshness by carefully hand-packing each batch in small quantities, ensuring a perfect flavor and texture in every pack.
Why shop with us
Environmentally Sustainable

Our hazelnut growing practices are sustainable - especially bee friendly!

Australian Grown and Sourced

Our nuts and dried fruit are Australian grown where available (with imported product clearly identified).

Highest Quality

We provide the highest quality product in the market - and ensure optimum freshness through sourcing the best nuts, small batch packing and high quality packaging.

Fast Australia Wide Shipping

We ship quickly from our Melbourne warehouse and send you shipping details when the package is dispatched.
Shop the Look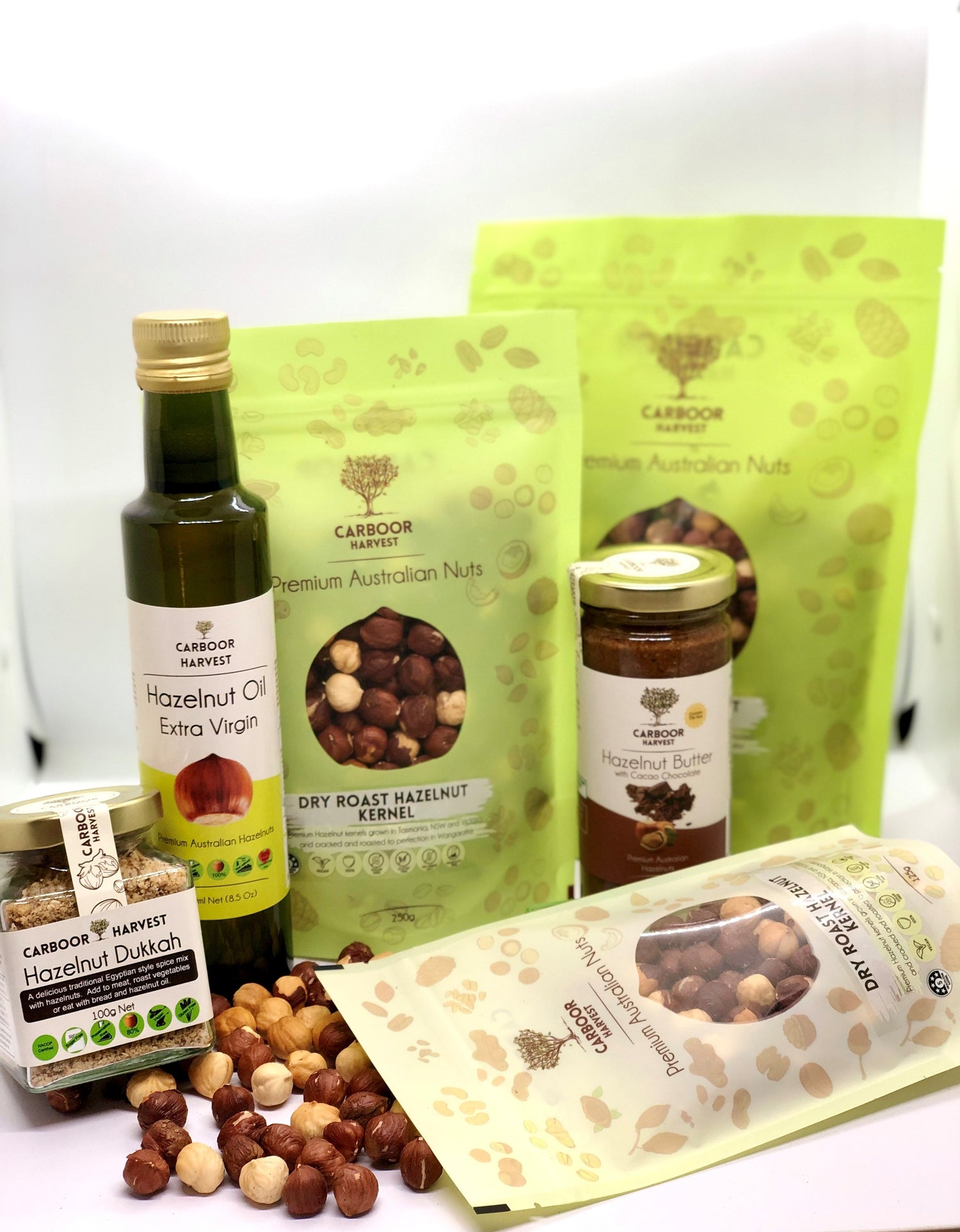 Quick view

Hazelnut Butter with Cacao Chocolate

Regular price

$13.00 $45.00

Regular price

Sale price

$13.00 $45.00
Quick view

Hazelnut Oil

Regular price

$25.00

Sale price

$19.00
Quick view

Australian roasted hazelnuts

Regular price

$45.00 $492.00

Regular price

Sale price

$45.00 $492.00
Quick view

Hazelnut Dukkah

Regular price

Sale price

$13.00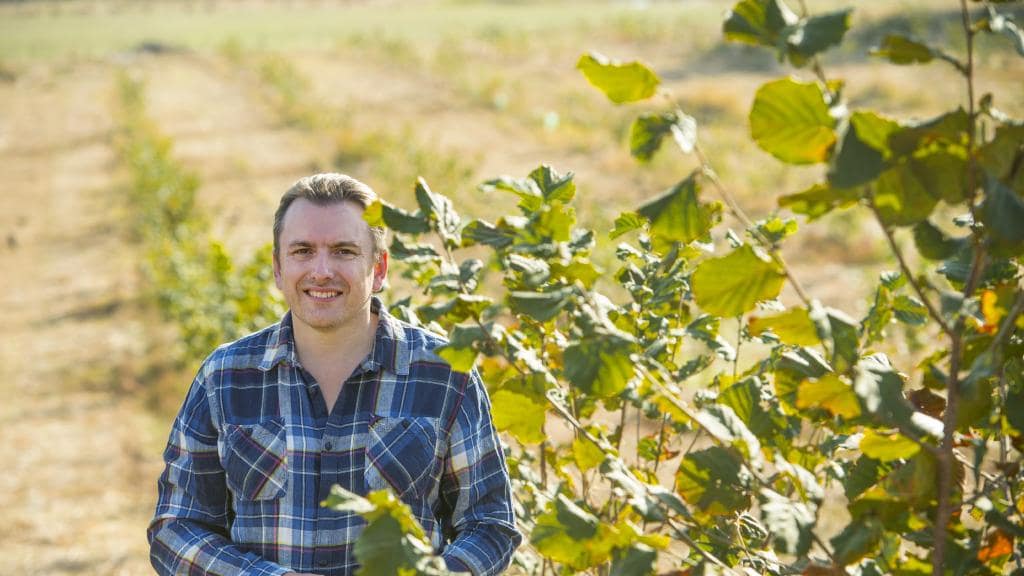 Locally Grown, Locally Owned
Carboor Farms is a family owned business based in the North East region of Victoria. Producing locally, employing locals and aware of our farm stewardship responsibilities.
Australian grown

With our own hazelnut farms and cracking facilities in the High Country of Victoria, Carboor Harvest is an integrated agribusiness. Not only do we sell great nuts, we also grow, farm and harvest them. (Image courtesy of Australian Nut Industry Council)

The number one source of wholesale nuts in Australia

The huge size of our land paired with the fact that we only work with local farmers makes us among the most trusted nut wholesalers in Australia.

Healthy & protein-rich

Nuts are a great source of the kind of protein levels you'd normally need to eat a steak to benefit from. Suitable for vegan and paleo diets, Australian grown and processed, entirely from non-GMO tree stock and rich in healthy fats and protein. (Image courtesy of Nuts for Life)
Shop by Collection
Bargain Basket

Raw and Bulk Nuts

Snack Nuts

Dried Fruit

Nuts in shell

Gourmet Nut Butters